Viking Jewelry, Apparel and Accessory Gifts for Modern Vikings
Vikings of the World Welcome to our store!
Here you can find Viking Jewelry, Viking Clothing and Accessory Gifts with Norse Mythology themes and Nordic Scandinavian Design. Our products are handmade with high-quality materials and we offer Free Shipping for all our orders. Experience the Viking way of Life, Be a true Viking Warrior and make Odin Proud. Skål!
100% Guaranteed Quality Products
In Viking Warriors Jewelry and Gifts store, we provide you with the best Viking gifts you can find. We are dedicated to make you feel happy and 100% guaranteed satisfied with your purchase experience.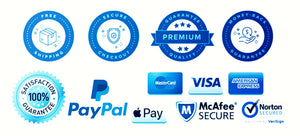 Let customers speak for us
my brother loved it!
I bought this as a gift for my brother for his birthday. He loved it
Viking Axes Unisex Sweatshirt
Exactly as described, thank you
Fire Viking Compass T-Shirt
Absolutely love it!
Absolutely love my Norse Viking Tree of Life Hooded Cloak! Perfect for chilly nights by the fire.
Norse Viking Tree of Life Hooded Cloak
Great buy!
Beautiful design, spacious, and great for organizing my cards.
Tree Of Life Trinity Wallet & Card Colder
perfect
Stylish and functional. This leather passport wallet is perfect for globetrotters.
Vertical Leather Passport Wallet
beautiful
Authentic design, great quality, and a unique piece
Vikings Nordic Rune Sowilo Pendant
Highly recommended
Protects my passport with Viking style. Awe-inspiring design, sturdy, and a true travel companion. Highly recommended!
Valhalla Helm of Awe Passport Cover
love them
Came as shown in pictures.Love them!
25Pcs Natural Amethyst Crystal Runes
The drinking horns look exactly like in the photo.
Viking Drinking Horn with Stand and Leather Holster
beautifully crafted, thank you
Natural Wood Phone Case for iPhone and Samsung Galaxy
beautiful quality
Great jewelry in beautiful quality, like the other orders I am very happy with my purchase!
Celtic Knot Jewelry Set
Gorgeous
Gorgeous set and just what i wanted! it's really shiny so i can't wait to wear it
Sol and Mani Necklace and Earrings
Highly recommended!
Beautiful earrings!! I would highly recommend this shop!!
Celtic Knot Earrings
Beautiful set
Beautifully crafted from quality silver. Thank you
Tree of Life Necklace and Bracelet
brother gift
My brother is into Vikings and he loved it, thank you
Vikings Odin Hooded Jacket